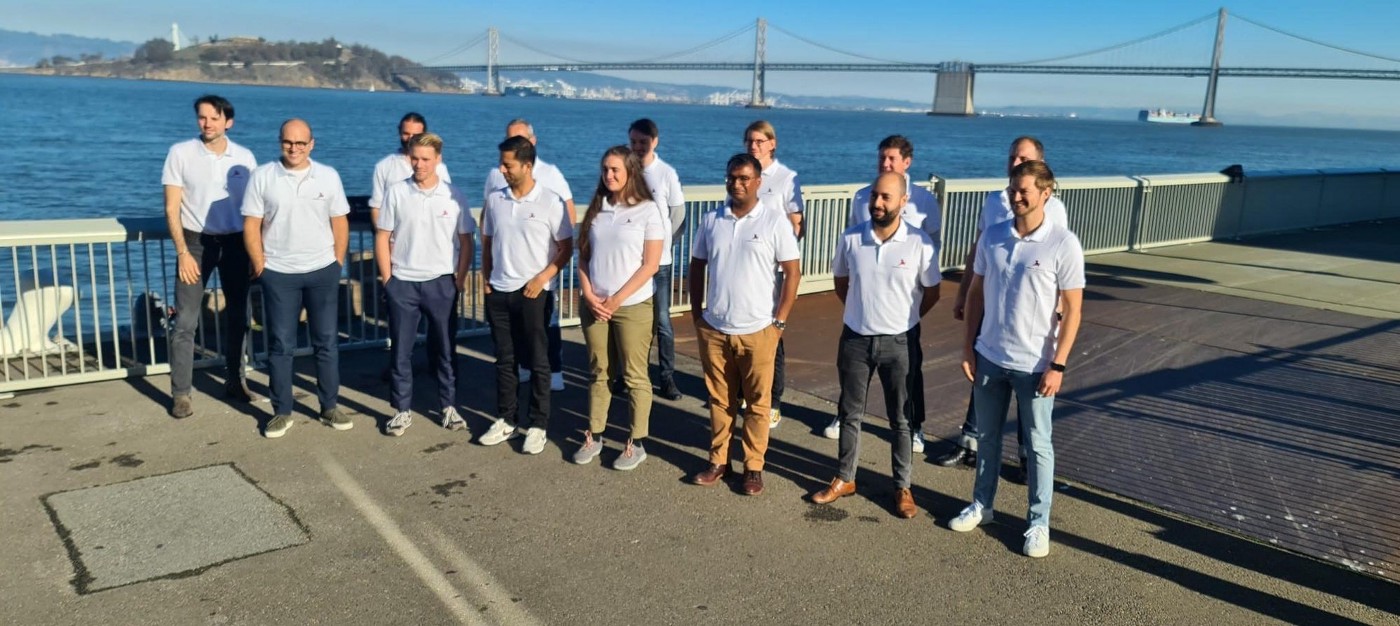 SmartHelio was one of the 10 most promising startups fighting climate change that was selected for the Venture Leaders Technology roadshow this year. Our CEO, Govinda Upadhayay, who travelled to the Silicon Valley along with 9 other entrepreneurs to strengthen our network, benefit from the valuable market exposure and hands-on business development, shares his experience.
For all those who do not know about this event, read here. VentureLab has been organizing international roadshows for the Swiss National Startup Teams for the past 16 years. The ambitious entrepreneurs and their promising startups are introduced to high-class investors and potential customers in leading technology hubs such as Silicon Valley, Boston, New York, China, Hong Kong, and Barcelona.
The Venture Leaders Technology 2021 program is organized by Venturelab and supported by DPD Switzerland, EPF Lausanne, ETH Zurich, Intel, Kellerhals Carrard, Rothschild & Co, and the Canton of Vaud.
After carefully reviewing 135 applications, a jury of seasoned investors and technology experts chose SmartHelio as one of the top 10 startups of Switzerland that were ready to grow and expand their networks internationally.
The Venture Leaders Technology roadshow offered a one-week deep dive into the Silicon Valley startup ecosystem. The trip included several pitching sessions to US investors, startup-focused workshops, industry insights and visits to some of the popular institutes of excellence. Govinda stayed for an additional 10 days to get some inspiration from the silicon valley vibe and meet more investors and partners.
The Startup Champions at ETH Zurich
The Venture Leaders experience began with the event Startup Champions at ETH Zürich where the Swiss Startup National team was introduced to the audience. During the daylong event, the Venture Leaders Technology and the Venture Leaders Deeptech pitched their innovations, and serial entrepreneur and ETH alumnus Gabor Cselle shared his expertise on growing startups in an international environment.
Fajer Mushtaq, co-founder and CEO of Oxyle, was voted as captain for the Venture Leaders Deeptech, while Andrea Tassistro, the founder and CEO of Foodetective, was chosen as the captain of the Venture Leaders Technology.
Gearing up for the roadshow at Schlieren
To prepare for the international roadshow, the entrepreneurs met at the startup space in Schlieren. During the workshop, the startups had the chance to exchange ideas, learn more about each other's innovations, and get their pitches ready for Silicon Valley.
Sharing his experience at the meeting, Govinda Upadhyay, the CEO of SmartHelio, said, "The kick-off meeting was a great opportunity to get to know our friends who will travel to the US with us. For the roadshow, we are excited about the opportunity to be exposed to the US startup scene and connect with investors — SmartHelio is aggressively looking into launching in the US, so this roadshow comes at the perfect time."
Welcome to San Francisco!
The week-long roadshow in and around San Francisco included investor pitches and feedback sessions with Toni Schneider from True Ventures, Philipp Staufferfrom Fyrfly Ventures, Grant Allen from SE Ventures, Ben Narasin from Tenacity Venture Capital, and Chris Kim from Union Labs.
Swiss Startup Pitching Night
The Swiss startup pitching night was a wonderful experience as after a long-time we all got the opportunity to meet more than 120 people in-person — investors, incubators, corporates, visitors and industry experts. It was an enlightening session to meet people from different backgrounds. We received some positive feedback on the solution which we have developed to accelerate clean energy adoption globally. We felt very encouraged to observe that people considered climate change very seriously and were looking up to companies like ours for tackling it.
Pitching session, meeting lawyers, taking group pictures, doing rehearsals, attending branding and pricing workshops, visiting Google office, Union Labs and Stanford University, we enjoyed every second of this one-week in San Francisco.
It was a great experience for me. Silicon valley is the place for dreamers and people and companies are ready to support you. It was inspiring to see the high energy of people and their problem solving attitude. People encourage each other to think big and solve the real-world unsolved problems.
Overall this roadshow provided SmartHelio with a much needed perspective on how to launch our offerings into the US market. If I have to summarize my Silicon Valley experience in once sentence, I would say:, "If you want to change the world and get inspiration, Silicon Valley is a place to be."